Strane forme, dall'anatomia ai frattali
Inaugurazione il 1 dicembre alle 17:30
Orario : da martedi a domenica, 9:30-16:30 ; chiusura : lunedi, 25 dicembre, 1 gennaio
La Specola
, Museo di storia naturale - zoologia, Via Romana 17, 50125 Firenze (It).
It is a deep honor for me to show my work, together with Michelle Vitali's and Maurizio Piccirillo's, in the space dedicated to temporary exhibitions in La Specola, next to the Pitti Palace.
The museum owns a deeply moving collection of
anatomic waxes
.
The book
Encyclopaedia Anatomica : Museo La Specola Florence
, published by Taschen in 1999, illustrates this collection, with a beautiful text by Georges Didi-Huberman (ISBN : 3822876135).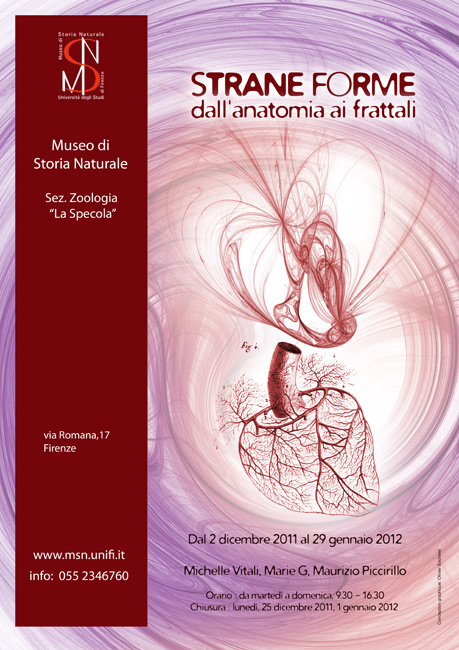 Graphic design : Olivier Bachelet